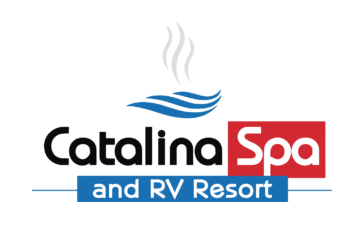 TBD

Catalina Spa & RV Resort is located in Desert Hot Springs near the end of Corkill Road offering a quiet, serene, twinkling star dark-sky setting in the countryside near Desert Edge, CA. Activities - Swimming Pools - Card Games - Pickle Ball - Bocce Ball - Mini Golf - Water Volley Ball - Horseshoes - Water Aerobics - Line Dancing - Bingo - Bus & Cruise Tours - Hand & Foot Amenities - Fitness Center - Restaurant - On-Site Mini Market - ADA Compliant Pool Lift - Pools with Showers - Secure Gated Resort - Night Patrol - Free Electricity and Water - Alarm Protected RV Storage - Pet-Friendly - High Speed Wifi - Concierge Services - Washers and Driers



Property Map/Resort Rules
• RV Check-in 12:00 PM. Parking by Resort Ambassadors Provided After Office Closes and Until 9 PM. Check-out at 11AM.
• Rental Unit (Cottage/Park Model) Check-in 2:00 PM. Check-out 11:00 AM.
• Sites are assigned at the Cat Spa office prior to or at arrival.
• Speed limit for all vehicles is 5 MPH: STRICTLY ENFORCED.
• Smoking is not permitted in any buildings.
• All RVs rated at 50 AMP must be parked in a 50 AMP site.
• Maximum Stay is 178 days.
• The manager has full subjective discretionary acceptance based on condition, appearance, etc. of all RV's checking in and staying at the Resort.
• No generators may be used at the Resort.
• RVs may not be left unattended for longer than 24 hours on site without approval.
• No vehicle lube, oil changes, body work, etc., allowed on site. Repair or other services of any kind performed in the Resort by vendors must be cleared with Resort Ambassadors prior to their arrival.
• No excess water usage on plants, vehicles or Rigs without the purchase of a permit from office.
• Please respect your neighbors: Do not cut through occupied sites or drive through unoccupied sites.
• Parking vehicles in unoccupied sites is prohibited.
• Barking dogs will not be tolerated. Failure to control a barking dog may result in expulsion from the resort.
• Quiet time is from 10:00 PM to 7:00 AM. This includes all audio devices (TV, Music).
• Curfew for children under 18 years is 10:00 PM unless accompanied by an adult.
• Access to storage is available Monday-Friday 9:00 AM to 4:00 PM. While in storage, keys for vehicle must be stored at -- and all arrangements made through — the Cat Spa Office.
• Solicitation, sales or other business, service or enterprise are not permitted in the resort without prior approval.
• The use of firearms, knives, bows and arrows, or any other weapon, is not permitted in the resort.
• Use the disposal receptacles for all garbage and trash.
• No modifications, including landscaping may be made to any site without approval of management.
• Members are responsible for their guests at all times.
• Members' reservations are required.
• Only licensed drivers may operate any motorized vehicles, including golf carts, in the resort. Biking is permitted on paved roads only.
• No fires allowed except propane burners.
• Clotheslines are not allowed, nor may clothes be hung outside to dry anywhere except on an RV ladder mounted drying rack.
• Pets (no vicious breeds) must be on a leash, no longer than 6 feet from the person walking them at all times and must be kept off the grass and out of pool area and cactus gardens. Pets are not to be left outside unattended. Use designated "PET PARK" and CLEAN UP AFTER YOUR PETS.
• There are two (2) designated pet friendly cottages with a $100 refundable deposit. There are no pets allowed in any other cottages. All cottages have a $25 non-refundable cleaning fee and a $20 cash refundable key deposit.
• Use of Clubhouses may be available for a fee, contingent on availability and discretion of management.

RESORT POOL and SPA RULES
• Everyone MUST shower before entering the pool or spa, and anytime thereafter, especially when tanning oil or skin protection is used before reentering the pool again.
• Adult supervision is required for all children under 14 years of age at all times in the pool and spa. Children under 6 years of age are not allowed in the spa without parent or guardian present.
• Children under 3 years of age are not allowed in the pools without "approved" swim diapers – (sold in our store).
• No running, jumping, diving or pushing in pool areas. Use caution at all times. No lifeguard is on duty.
• Glass containers are not permitted in pool and spa areas. Food or beverages may not be consumed while in pools or spas.
• Smoking is not permitted in the pools or spas.
• Floating devices, rafts or air mattresses are not permitted, except 'noodles' and child arm flotation devices.
• Appropriate swimwear must be worn. Cut-offs or other street wear is not permitted in the pool or spa.
• Chairs and lounges are to be used in the pool area only. They cannot be reserved with towels. First come first served.
• Pool monitors are part of our park Ambassadors staff and are there for the safety of our guests. Please treat them with respect.