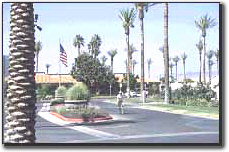 Address: 3600 West Florida Avenue Hemet, California 92545
Tel: (800) 323-9610 (909) 925-2518
Fax: (909) 929-5672


This world-class resort includes 1,019 landscaped and groomed sites, including 65 pull through spaces, all with full-service hookups, cable TV and the attention you expect from a luxury RV Resort. Lush, year -round green and flowering landscaping is something to boast about. As you enter, an impressive array of Zahati palm trees line the drive. A courteous wave and a smile from the round-the-clock security guards set the welcoming tone. Abundant, verdant trees, plants and shrubs enhance the plush outdoor atmosphere, giving each RV site a personality. Consider it your own luxuriant garden.
European-style lampposts add charm during an evening stroll. Location and ambiance clearly distinguish this world-class RV resort. Additionally, the resort has an on-site sales office with furnished park model RV homes prepared for your personal viewing.
Hemet is the intriguing centerpiece of the golden San Jacinto Valley, the larger playground just outside the Golden Village Palms RV Resort's walls. Weather-wise, it's superb: The annual average temperature is 75 degrees, with 342 days of sunshine. On one side of the mountain is the famous desert of Palm Springs; to the west, the blue Pacific. Golden Village Palms, the largest and most glamorous RV Resort in Southern California, is peacefully secluded in the center of Hemet - the garden oasis city in California's sunbelt.

Happy Holidays - Potluck dinner - no food list.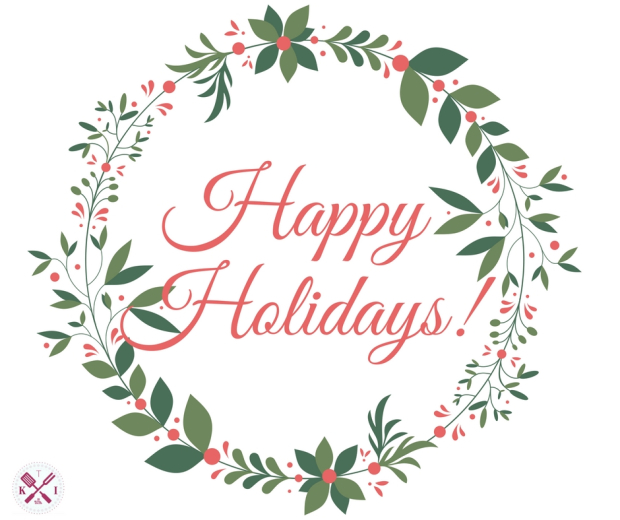 GIFT EXCHANGE: A reminder this event is voluntary.
You are not required to participate. IF you do then here's what we suggest: At the December campout male and female adults may participate in a gift exchange. That is, a man brings a wrapped gift for a man, and a woman brings a wrapped gift for a women with a $15-$20 gift value. Once the gift is wrapped please write on the gift "male" or "female" accordingly. Keep in mind in all fairness please do not run by the .99 cents store and grab a $1 item. Buy a $15-$20 gift you would like to have so you are giving something nice for the price. You must bring a gift to participate in the exchange. Each member participating in the exchange will be given a ticket and it is expected that someone from the North Pole will be there to help randomly draw the tickets. You can then select a gift from the table according to your gender.
GIFT FROM PARENTS: A reminder this event is voluntary.
You will be responsible for your children. Bring just one gift each for your child/children. Make it simple. If you have questions please contact the WMs.


(click here for your specific directions)
Total Estimated Time: 1 hour, 37 minutes Total Driving Distance: 89.30 miles